There are several common anxiety disorders experienced by people of all ages, from panic disorder and separation anxiety disorder to social anxiety disorder and generalized anxiety disorder. Symptoms of anxiety may include feeling a sense of impending danger, increased heart rate, hyperventilating, restlessness, constant worrying, sweating, shaking, difficulty concentrating, insomnia, and even gastrointestinal problems. These symptoms can interfere with your daily life and make it hard to work, go to school, or have meaningful relationships with your friends and family.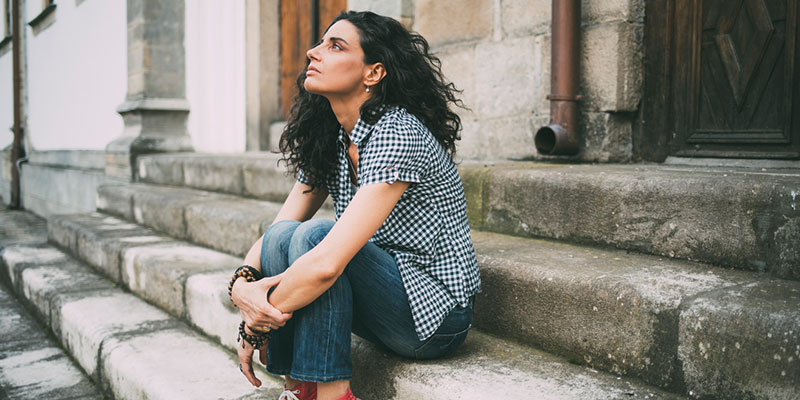 If you have any of these symptoms, you probably want to want to find ways to reduce anxiety in your life. Thankfully, there are several things you can do to reduce your anxiety symptoms. Here are a few ideas:
1.  Deep breathing– Get comfortable in a chair or lie down on your bed and breathe deeply. Try breathing in while you count to four, then hold your breath while you count to four, then breathe out slowly while you count to six. Repeat for 3 to 5 minutes.
2.  Avoid sugary snacks– You may be very tempted to reach for a chocolate bar when you're stressed out, but sugar can increase the symptoms of anxiety. If your anxiety gives you the munchies, reach for a handful of nuts or drink a glass of water instead of grabbing a bowl of ice cream.
3.  Try to distract yourself– Turn on your favorite TV show. Read a book. Go on a walk. Watch a funny YouTube video. Do something you enjoy doing to distract yourself from your anxious feelings.
4.  Yoga– Yoga is a great way to relieve anxiety. Just type "yoga for anxiety" into YouTube, and you'll see dozens of different options for routines of different lengths and for different skill levels.
5.  Talk to someone– Call a trusted friend or family member and talk about what you're experiencing. It can really help you get some of your stresses off your chest. However, if your anxiety is so bad that it's interfering with your daily life and you can't seem to get it under control, there's no shame in asking for help from a clinical psychologist, like Dr. James Campbell, who can help you find ways to reduce anxiety in your unique situation.
If you would like to learn more about how to reduce anxiety or schedule an appointment with us at the office of Dr. James Campbell, LLC, please contact us today.