Clinical psychology paired with the power of mindfulness.
By definition, clinical psychology is the study of people through experimentation and observation for the purpose of promoting change. This complex, diverse specialty area within psychology addresses a wide range of behavioral, emotional, and mental disorders while integrating the science of psychology.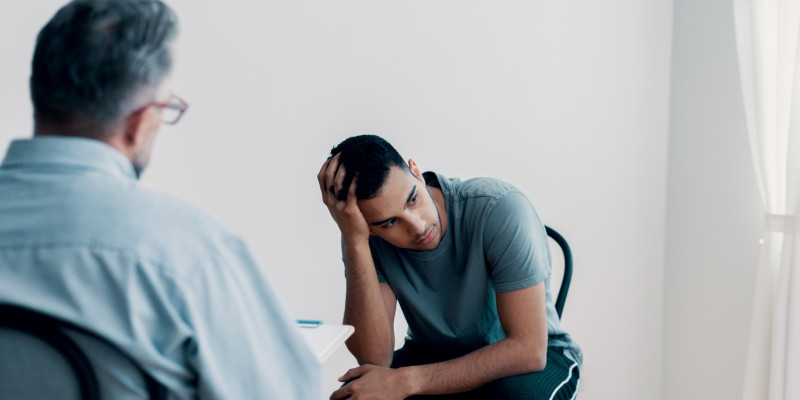 Dr. James Campbell is a clinical psychology professional in Plantation, Florida who wants to help you work through your challenges and overcome them. Within a comfortable, pressure-free environment, you and Dr. Campbell will talk about your struggles and identify ways to overcome them, whether you struggle with the effects of abuse, trauma, anxiety, depression, PTSD, or another personal issue.
Dr. Campbell understands how hard it can be to seek help, especially if you have attempted to cope with certain issues for many years unaided. He works hard to develop trusting, friendly relationships with each of his patients, so you can feel comfortable knowing Dr. Campbell is on your side and wants what's best for you.
His treatment is client-guided, meaning that you determine which issues are important throughout your sessions and decide on the next steps. Your treatment will focus on teaching you how to solve your problems by using your strengths and helping you apply these techniques in your everyday life. By helping you solve your own problems, you'll increase your self-confidence and self-worth while also reducing your treatment time.
Your journey to a better you starts today. Contact the office of Dr. James Campbell, LLC to set up your free consultation.
Common Questions About Working with a Clinical Psychologist
Life can be difficult, but you don't have to struggle through it alone. Working with a clinical psychologist can help you process your emotions and live a happier, more fulfilled life. Below are some common questions about clinical psychology and their answers.
Hidden
What is clinical psychology?
Clinical psychology is the study of people through observation and experimentation for the purpose of promoting change. Clinical psychology can address a variety of mental, emotional, and behavioral disorders while implementing the science behind human psychology.
What conditions can clinical psychology help with?
Clinical psychology can help you work through a range of mental, emotional, and behavioral problems. For example, a clinical psychologist can help you work through anxiety, depression, trauma, PTSD, or other personal issues.
How does Dr. James Campbell approach the therapy process?
Dr. Campbell relies on a client-guided approach to treatment. This means that you as the patient determine what you want to work on and have a say in what steps you want to take. 
Why should I seek help from Dr. James Campbell?
Dr. Campbell is a kind, caring, and compassionate clinical psychologist. He focuses on helping his patients feel comfortable talking to him and working with him to move past difficult life situations and issues.
What does the first appointment look like?
During your first appointment with Dr. Campbell, he will work on getting to know you a little better. He will also provide an overview of what you should work on during your upcoming sessions and help you set goals for the near future.